**WE'VE MOVED**

We are still located in the Maritime Labour Centre at 111 Victoria Drive, Vancouver B.C.
We have moved from suite 160 to suite 130
Dependable people providing quality public services – that's CUPE 1004!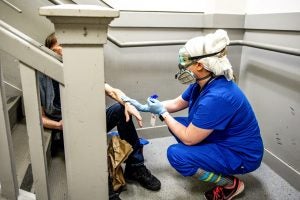 CUPE 1004 is a multi-sector composite union local representing an array of public workers.  This local has a deep history dating back more than 100 years. Get to know more about this organization, including:
Stay connected – check the calendar of events and the news section for updates.
Our members are at the pulse of public services
They fix roads, provide clean water to your homes, beautify your local parks, work with the community members from the Downtown Eastside, entertain guests at the fair grounds, work at post-secondary institutions, and much more. We're facing tough economic times; and that's when we need affordable, reliable public services most. You can depend on the members of CUPE 1004 providing excellent service.